Image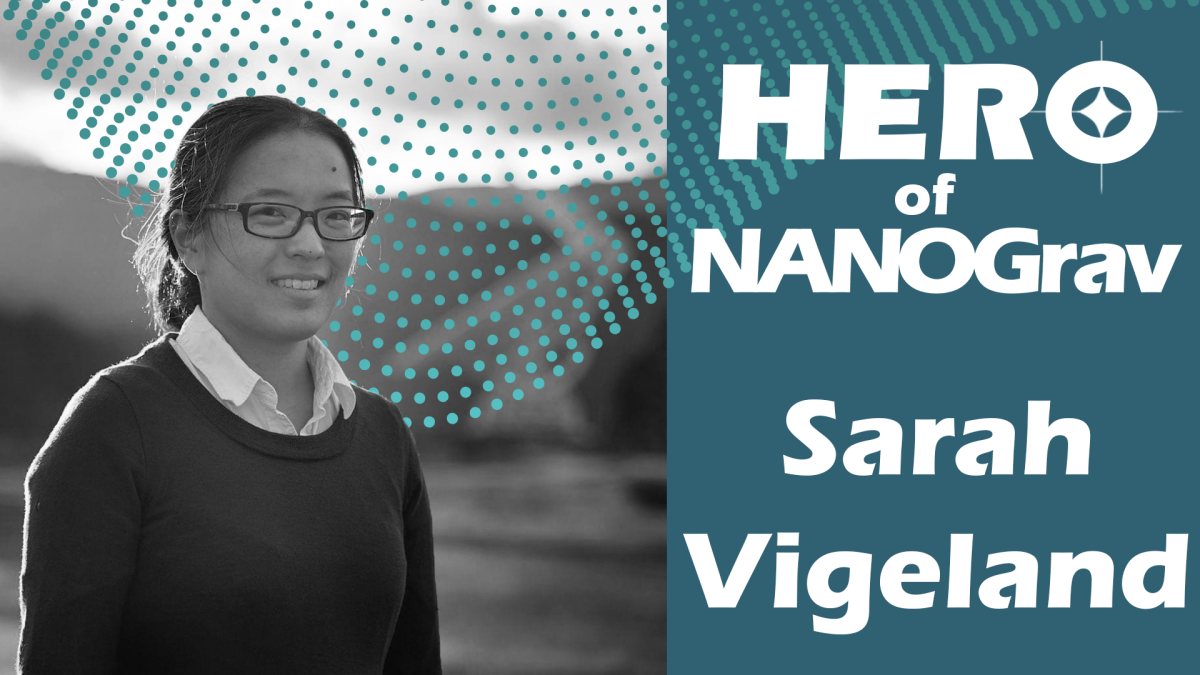 Sarah Vigeland has been awarded the title "Hero of NANOGrav" for the month of December!
Nominator #1: "Sarah has done an amazing job leading us through the 3P+ process. Her scientific expertise as well as her communication and leadership skills have been absolutely critical to the process. She also organized a wonderful meeting at UWM in the Fall and has co-led the detection working group through an extremely productive and overwhelming past couple of years. She's an absolutely critical part of NANOGrav."
Nominator #2: "Sarah has long been a stalwart of the Gravitational Wave Detection Working Group, including currently serving as co-Chair, but has also been on the Management Team, our Climate and Equity Committee, has led our APS-IDEA engagement, chaired the LOC for our most recent (awesome!) NANOGrav meeting and is representing NANOGrav in IPTA discussions on scientific coordination.

Sarah's commitment and contributions both to NANOGrav's scientific success and its climate are outstanding, ongoing and, indeed, heroic!"
Nominator #3: "I couldn't imagine chairing the DWG without Sarah. She's been an incredible leader and partner in building the current success of the group, and NANOGrav in general through her driving coordination and leadership in the 3P+ Committee. We're lucky to have her in NANOGrav."
Nominator #4: "Sarah has been an integral part of the collaboration for a long time, and her joint leadership of the Detection Working Group has really pushed the analyses to new heights in the last few years. She's worked hard in DEI, leading our efforts with APS-IDEA, and she keeps our Council of Chair meetings going forward. She also led an excellent meeting in Milwaukee this past Fall."