Image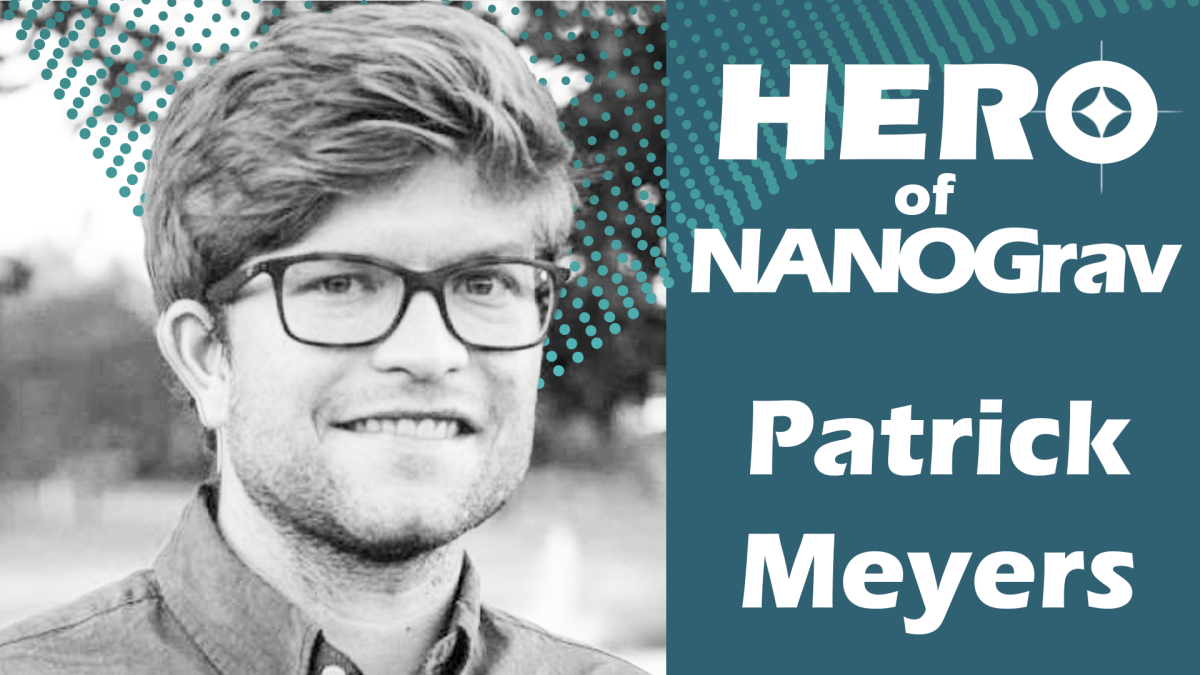 Patrick Meyers has been awarded the title "Hero of NANOGrav" for the month of May!
Nominator #1: "Pat has gone from being completely new, to completely vital to the collaboration, within a ridiculously short period of time...He consistently goes above and beyond to help the collaboration strive for the highest quality results. We are amazingly fortunate to have someone like Pat in our collaboration."
Nominator #2: "Pat played a critical role... He is talented, dedicated, and collegial!
Nominator #3: "In addition to working super hard and coming to the help of colleagues whenever he can, he has truly distinguished himself for always caring deeply about doing the right thing, finding the right solution, fixing the last bug, squaring the final argument. He's an inspiration and a great pleasure to work with."
Nominator #4: "Pat has become essential to the work done in the detection working group. He has worked tirelessly... It is amazing how he has become such an integral part of the collaboration in such a short time."
Thank you for all your hard work, Pat!